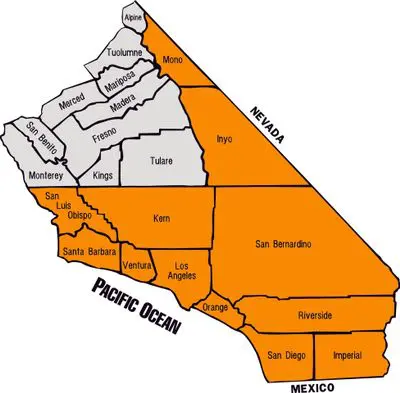 SERVING IN POSITIONS OF TRUST
Conservator of the Estate – A court appointed Fiduciary who manages the financial affairs of the person who is unable to manage his/her own financial resources, to resist fraud or undue influence.
Conservator of the Person – A court appointed Fiduciary who manages the personal care of an individual who cannot properly care for his/her own personal needs. This includes medical care, food, clothing and shelter.
Trust Administrator – A Trustee who follows distribution instructions of a trust and ensures the assets of the trust are distributed upon the death of a trustor.
Successor Trustee – Assumes responsibility from the original or prior trustee to continue with the final instructions of a trust as set forth in a trust document.
Special Needs Trusts – A Trustee who manages trusts for beneficiaries who have special physical, mental health, emotional or other disabilities or requirements. Also, acquire and/or maintains public benefits.
Guardianship – A Guardian ensures the prudent investment, management and distribution of funds for an individual who is a minor.
Estate Administrator – An individual who marshals and distributes the estate of a deceased individual.
Representative Payee – receive, manage and protect the government benefits of a beneficiary who is unable to handle their personal financial responsibilities.
Attorney in Fact or Agent—An individual who is appointed in writing by someone to represent them in making decisions or managing their affairs, should they become unable to do so, following their wishes, usually discussed in advanced or written-out in writing in advance.
Patient Advocate -- A licensed healthcare professional representing the patient and the family in arranging, coordinating, and managing care. Usually provides education to the patient, family, and private care givers and provides a conduit of information between providers, payers, gatekeepers, facilities, vendors, and the client, family, and private care givers. May audit and investigate billings.
Dr. Lawson considers serving as Co-Fiduciary, Successor-Fiduciary, and as a consultant to other Fiduciaries.
LIFE CARE & CASE MANAGEMENT
WE SPECIALIZE IN
The Elderly
Disabled Children and Adults
The Developmentally Disabled
Mental Health Consumers
Terminally Ill Adults and Children
Chronic, progressive conditions such as Dementia, Alzheimer's, Parkinson's, Cardiac, Pulmonary, Neurological Disorders, GeriPsychiatric, Diabetes, and Renal Disorders.
WHAT WE DO
We prepare an Individual Assessment and Care Plan connecting our extensive network of service providers. We assemble qualified and economic care-giving teams that are culturally competent and patient-centered including languages spoken. We coordinate their efforts and track and record their progress against realistic care objectives, goals, and milestones.
We leverage technology in assisting in the communication among loved ones. As licensed healthcare professionals, we advocate for the disabled, seniors, and those in need of protection. As certified behavioral health professionals, we are qualified to work with those with mental health challenges. We assess eligibility for benefit programs such as Social Security Disability, Veterans Benefits, and other government programs. We assemble the facts to support the application for eligibility and assist in filing for benefits. We are Nationally Certified Dementia Practitioners and Alzheimer's Disease Caregivers and case managers.
Managing household finances and running a home can sometimes be overwhelming. Those tasks become even more so as we age or if we are trying to do them for our aging parents while balancing the demands of our own busy lives. Daily Money Managers provide personal financial and bookkeeping services to individuals. Because of our background, we include household payroll, management of contract workers, creating planning scenarios for families (to determine if mom or dad will outlive their money), reduction of cost of care, and advocacy with insurance companies and creditors.
Our goal is to help independent seniors stay independent as long as possible and bring a sense of relief and comfort to their families. Since 1976, We have helped thousands of clients navigate the unfamiliar waters of the aging process. This is where our practice differs from other Daily Money Managers.
In addition to the traditional daily money management services, we offer the following:
Household Management
Mail processing and bill payment
Creating & tracking household budgets
Organizing financial, legal & health care records
Managing in-home contract workers and household payroll
Gathering and organizing documents needed for preparation of annual tax return.
ASSET & INVESTMENT MANAGEMENT
We help bring financial peace of mind through prudent management of investment risk and return.
Dr. Lawson is an MBA educated Investment Manager which specializes in serving clients as a Fiduciary. He uses an interactive, web-internet-based service using the state of the art algorithms that are Uniform Prudent Investor Act compliant and utilizes "Modern Portfolio Theory" as is required by statute in California and most other US jurisdictions in managing fiduciary related investing. Additionally, he offers various Financial Planning Services. He utilizes a limited number of Registered Investment Advisors who also specialize in Trust and Fiduciary related investment management. Dr. Lawson is registered with California to sell variable insurance and security products as a Registered Representative (Broker/Dealer). He has passed his FINRA Series 6 and 63 exams. He is not currently associated with a Broker/Dealer.
He is a member of several professional organizations and associations. We perform Scenario Planning which includes:
Creating a statement of Net Worth and Cash Flow Analysis
Developing models to determine how long the money will last
Creating solutions and overseeing their implementation
Integrating the latest techniques for care and knowledge and research for Geriatric, Dementia, Alzheimer's, Parkinson's, and other progressive disease afflicted patients.
We also conduct Personal Asset Inventory:
Gathering critical information for estate, trust and tax planning
Helping families insure trusts are properly funded
Providing free notary services for our clients
Organizing medical, financial and legal paperwork
In performing Income Tax Preparation & Filings, we:
We will organize your tax related data and documents
Prepare your tax forms
File your returns with Federal, State, and Local tax authorities
Track and document any payments or refunds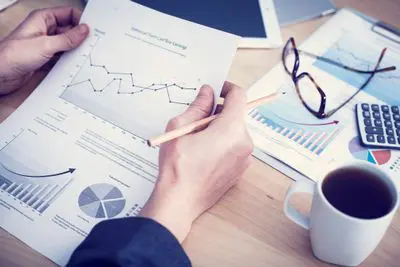 VERIFICATION OF PROFESSIONAL CREDENTIALS
Licensed Professional Fiduciary: California Professional Fiduciary # 970, expires every odd numbered year on January 31st.Issued by California Department of Consumer Affairs, Professional Fiduciary Bureau (916) 574-7340. www.fiduciary.ca.gov.
National Certified Guardian: NCG #4913 expires ever December 31st. Through the Center for Guardianship Certification. (717) 238-4689. www.guardianshipcert.org.
Licensed Registered Nurse and Mental Health Provider: California RN #2770205, expires every even numbered year, end of February Issued by The California Board of Registered Nursing. (916) 322-3350 www.breeze.ca.gov/datamart/selSearchTypeCADCA.do?from=loginPage. Board Certified as an Advanced Practice Nurse in Adult Psychiatric/Mental Health Nursing by the American Nurses Credentialing Center #0278036-03 renews August 31st every even numbered year, (800) 284-2378. http://www.nursecredentialing.org/Certification/VerifyCertification. NPI #15081208635. National Practitioner Data Bank. 800.465.3203.
Licensed State and Registered Federal Tax Professional: California Tax Education Council (CTEC). Registration as a State Registered Tax Preparer CRTP #A277675. (877) 850-2832. www.ctec.org/Payer/FindVerifyPreparer. IRS PTIN #P01346809 AFSP, RTRP. 800-829-1040. www.irs.treasury.gov/rpo/rpo.jsf. Renews annually each January.
Licensed Insurance Professional: California DOI # 0E62685 and # 2E62685 expires end of November, every even numbered year.Issued by the California Department of Insurance. 800-927-4357 www.interactive.web.insurance.ca.gov/webuser/licw_name_search$.startup. Also, TPA qualified pursuant to California Insurance Code Section 11761 and California Code of Regulations, Title 10, Sections 2592.02 and 2592.03 as worker's compensation claims adjuster, medical-only claims adjuster, and a medical bill reviewer .Nevada DOI # 198478 and 3195498 expires every other November in odd numbered years.(702)-486-4009. www.doi.nv.gov/licensing-search/. (855) 674-NIPR (6477). National Insurance Producer Registry, NIPR- NPN #8475711. www.nipr.com/PacNpnSearch.htm.
Accredited Accountant and Bookkeeper: Active member National Society of Accountants #1101124049 expires 11/30/2017. (800) 966-6679. www.nsacct.org.
California Notary Public: Notary Commission Number 2176129, expires 12/19/2020 Issued by the California Secretary of State. (916) 653-3595. www.ss.ca.gov/business/notary.
Licensed Legal Document Assistant: California Registration in the County of Los Angeles, #2016254117 expires 1in October, every even numbered year. County Clerk, (800) 201-8999. www.lavote.net/home/county-clerk/professional-registrations/legal-document-assistant/individual.
Certified Financial Services Professional: Financial Industry Regulatory Authority (FINRA). CRD #5049360. 844-57-HELPS (844-574-3577). http://brokercheck.finra.org/.
Certified Healthcare Regulator: Certified CMS Surveyor, JCAHO #3534, CMS #27284; Certified State Licensing Inspector: CA #2236; Certified NFPA Life Safety Inspector;
Certified Public Health Inspector L.A. Co. P.H. Badge #2328 Health Facility, Correctional Institution, and Restaurant.
FIRM IDENTIFICATION:
We are organized in the State of California, County of Los Angeles as a Sole Proprietorship and operate under several different d.b.a's,
Our Federal Employer ID Number/Tax Identification Number is EIN: 81-4005289.
Our Dun & Bradstreet Number is 080213998.
Our Primary NAICS is 523991
Our firm is certified as a Service-Disabled Veteran-Owned Small Business (SDVOSB) and Veteran-Owned Small Business (VOSB).
PROFESSIONAL DISCLOSURES:
BONDS AND INSURANCE
In our various professional capacities, we maintain appropriate Surety Bonds, Professional Errors and Omissions or Professional Liability Insurance, and Commercial General Liability Insurance. This protects both our clients and ourselves. Should you need further information about the applicability of these bonds and or insurance(s) and the details, we will provide the necessary information upon submission of a written claim for loss against us, as appropriate to our role in a professional capacity while engaged under any agreement.
LODGING COMPLAINTS
We value our clients and should you have a complaint about our service, we want you to let us know freely and immediately. We promise to attempt to resolve any issues and promise no form of discrimination or reprisal whatsoever. Should you remain unsatisfied after working with us to resolve the issue, the process to bring a formal complaint against us and our license can be found above under the VERIFICATION OF PROFESSIONAL STANDING section by contacting the appropriate agency supervising that professional.
POTENTIAL CONFLICTS OF INTEREST
There may exist a conflict of interest, an apparent conflict of interest, or a potential for a conflict of interest in that we have numerous, distinct, and yet related licenses and professional authorizations. To alleviate, clarify, or mitigate such conflicts of interest, it is important for clients and potential clients to clearly understand the nature and scope of any relationship between us.
While it is inherently positive and beneficial that we have so many professional licenses and authorities; your written agreement, Court Letter of Authorization, or our engagement letter to you will specify and outline the professional obligations and authorities under which we will be rendering services. Certain professional services require separate written agreements to be binding. No one agreement for one professional service will require or imply that you are agreeing to retain or compensate us in any of our other professional capacities. You are always free to choose your professional and trusted advisers.
FEE SCHEDULES
While you may voluntarily utilize us in more than one of our professional capacities, it is not required or implied that you do so. Should you choose to do so, separate written agreements are required. These agreements will detail our professional obligations and the separate compensation involved to which we are entitled. In many cases, we provide discounted and reduced fees designed to recognize our existing and past clients of our services (see VIP rates in our Fee Schedules).
We may discount our fees for certain categories of clients, especially the needy, vulnerable, and at risk groups in our society as a community service (see MINIMUM rates in our Fee Schedules). On a case by case basis we may provide Pro Bono or free, no cost services. While we predominately provide a Fee for Service approach which entails either an appropriately set Flat Fee, or an Hourly Fee gauged to the level of expertise, skills, and licensure required to accomplish the service; we occasionally are compensated by commissions or other sliding scales which are industry standards for that profession.
We may receive "Soft Compensation" in the way of training, education, software, professional services, incentives, and or bonuses from Insurance Companies, Broker-Dealers of Securities, or other vendors and providers of products and services that directly benefit us relative to the services we provide to you. Most of our professional activities are regulated by government and licensing authorities, some of whom stipulate and prescribe restrictions, limitations, or otherwise set fees and compensation by statutory or regulatory law.
Where maximum compensation is set by law, we will appropriately credit certain separate fees toward those minimums, maximums, or limitations; to assure you are never overcharged, or double billed for our direct professional services. Professional fees of certain services we engage on your behalf, with your consent, that you could have retained on your own and who provide a separate and distinct service or level of service than us; will not be credited towards our direct professional service fees, but will be separately direct billed by those professionals to you.
STANDARDS OF PRACTICE, CONDUCT AND ETHICS
While each one of our ten different Professions has its own set of Professional Standards of Practice, they each also have their own set of Standards of Ethics and Professional Conduct.
We endeavor to meet and exceed each Standard of Practice. We maintain an internal Quality Assessment and Performance Improvement Programs and for many of our professions are required to submit practice data and are subject to external agency audit and peer review.
We are a member of the National Ethics Association and closely follow and adhere to the ethical standards of practice and expect our staff to follow the highest Standards of Personal and Professional Conduct. Our records and any complaints are externally reviewable and audited by an assortment of government, licensing, regulatory, and certification agencies. Most of these agencies are listed above in the VALIDATION OF PROFESSIONAL STANDING section.
When serving in any fiduciary role, we forego any allowed "Agency Superior" or "Suitability Standard" in favor of a "Strict Fiduciary Standard" and always perform in the clients' best interest. We never design our services to maximize our compensation or sell you products unless they are in our clients' best interest, regardless of the impact on our compensation.
Circular 230 Disclosure:
To assure compliance with Treasury Department rules governing tax practice, we inform you that any advice contained herein (including in any attachment) (1) was not written or intended to be used, and cannot be used, by you or any taxpayer for the purpose of avoiding any penalties that may be imposed on you or any taxpayer and (2) may not be used or referred to by you or any other person in connection with promoting, marketing or recommending to another person any transaction or matter addressed herein.
NOT AN OFFER TO SELL OR BUY:
Nothing on his website is meant to constitute an offer to sell or buy any stock, security, policy of insurance, or surety, or to offer advice on the investment in any offering, public or private. This website is for information only as informed consent and due diligence by clients and prospective clients and is general in nature to be considered as published general, public information without specificity to any case or personal details.
NO LEGAL ADVICE:
Nothing on this website, nor any other communication or service offered by Lawson Professional Fiduciary Services, constitutes Legal Advice. We can refer you to an appropriate attorney, specialized in the area of law necessary to meet your needs, upon request
LDA DISCLOSURE:
I am not an Attorney or Lawyer. I cannot advise you on which or whether to file certain forms. I cannot represent you in court. I can assist you in your self-help case by taking the facts and written directions you have given me and typing and filing your standardized legal documents for you. I cannot compose or recommend language for any document that requires a customized response, motions, Requests for Order, Declarations, or similar narratives. I may use whatever you write. I cannot make recommendations, or give legal opinions.
I can provide published legal educational materials for you to read and make choices in giving me instructions. You must engage me using a California required written contract and a written questionnaire. I can refer you to an attorney or to a Legal Aid Organization who you can consult with in deciding how to answer the questionnaire in giving me instructions on how to prepare your legal documents.